Ken Kiefer
Winning first prize UW Fashion category
Being fortunate enough to win the Underwater Fashion category of the World Shootout in 2017 was a great honor and a really exciting experience for me.
I really love shooting almost everything underwater but fashion is a really great medium to express my creativity. And, any chance that I get the chance to combine fashion and nature, I am ecstatic!
Each of the images that garnered the win for me came with a different approach and story.
The pool shoot with the maternity couple was for clients that wanted to have memorable images of their first pregnancy and wanted to do it underwater. They had visions of Greek statues as inspiration and luckily were heavily into fitness, so they had figures to match the statues  It's very hard at times to get one model to have poses and facial expressions that line up perfectly, so needless to say, two models more than double the complexity. Everyone on the team was driven and remained focused until we achieved exactly what we were all hoping for!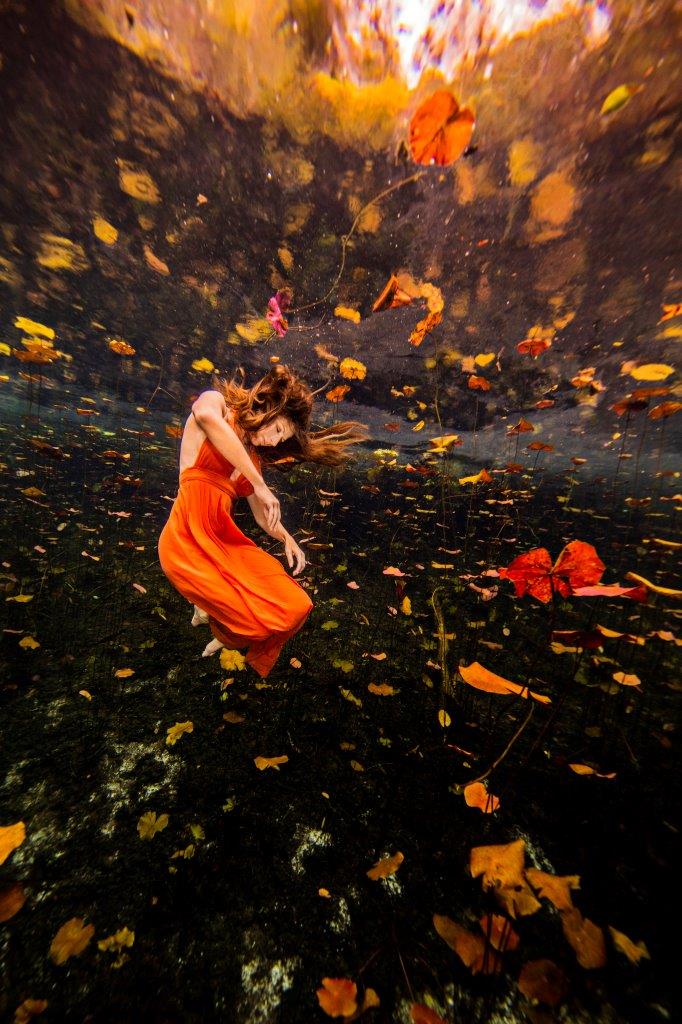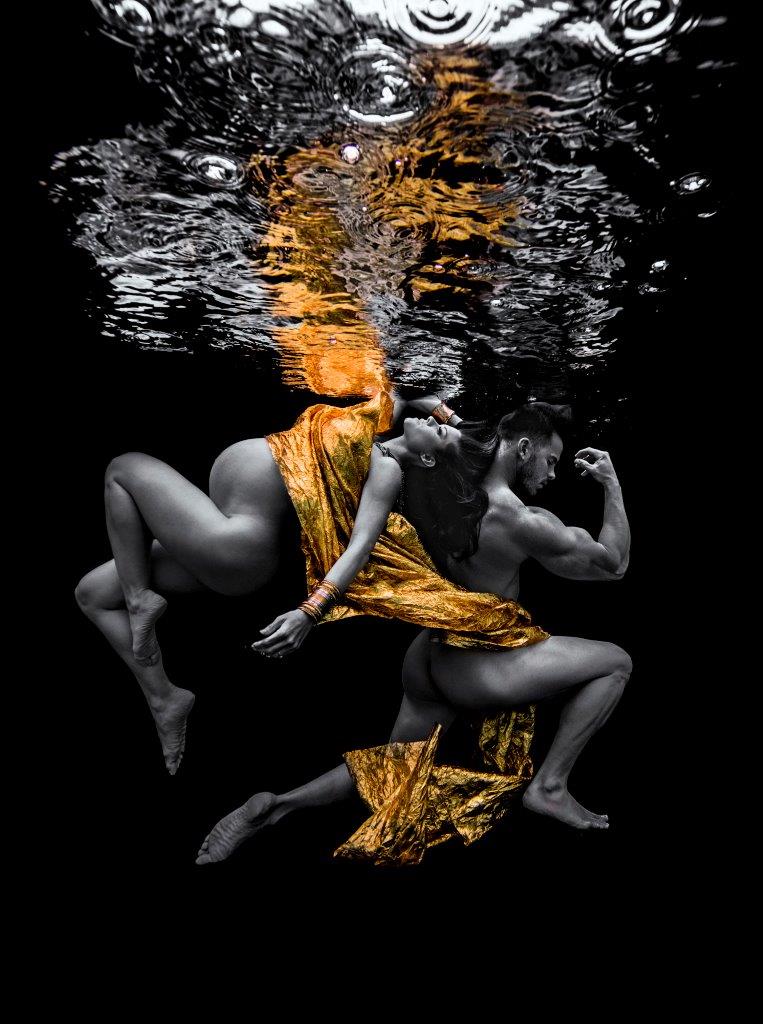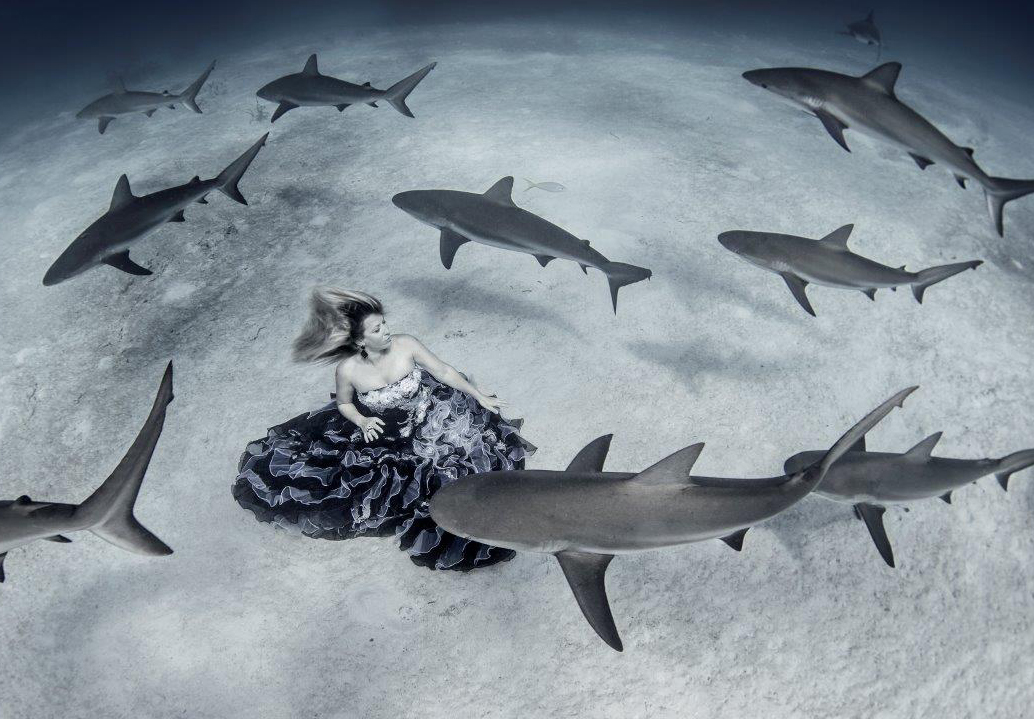 Winning images

The picture of my wife drifting amongst lilies in a Cenote in Tulum came about as a result of weather. We were on our way to Xcalak, Mexico to swim with saltwater crocodiles, when a storm blew in and ruined the croc trip. Since we were already in Mexico at the time, we decided to try out modeling in a cenote for the first time. This particular cenote is called Aktun Ha, more commonly known as CarWash Cenote. Our friends that were along for the croc trip, were going exploring deep underground in the cavern/cave system on scuba gear, but my wife and I decided to try something different. When we saw the growths of lilies coming up from the bottom of the cenote and reaching for the sky, we were enchanted with the scenic possibilities. The freezing waters took some getting used to for sure, but the images that resulted were completely worth it for us!
The third image of my trio took place at Stuart Cove's Dive Bahamas. My wonderful friend took me to Stuart Cove's to participate in a shark feeder program that he had won at a charity auction. While we were doing classroom and the dive training, we were able to spend a lot of time with some people we knew from facebook and started talking about some of the fashion images they had seen of mine. We decided to try combining some fashion and some sharks; and I couldn't have been more excited! Shooting images like this requires a really knowledgeable team and an immense amount of teamwork and planning. All of the photographers/safety divers/ shark feeders/models have extensive experience working with sharks and have all been diving 20+ years. The images that resulted from this shoot are some of the most wonderfully rewarding visions that I've had. Being able to express the beauty of sharks and humans getting along is priceless to me.