Kirsten Görner
Winning first prize Amateurs category
With winning the World Shootout Amateur category in 2017 a dream came true. I was always looking at the wonderful photos of the World Shootout at the "Boot Düsseldorf" and my aim was to someday find one of my photos there...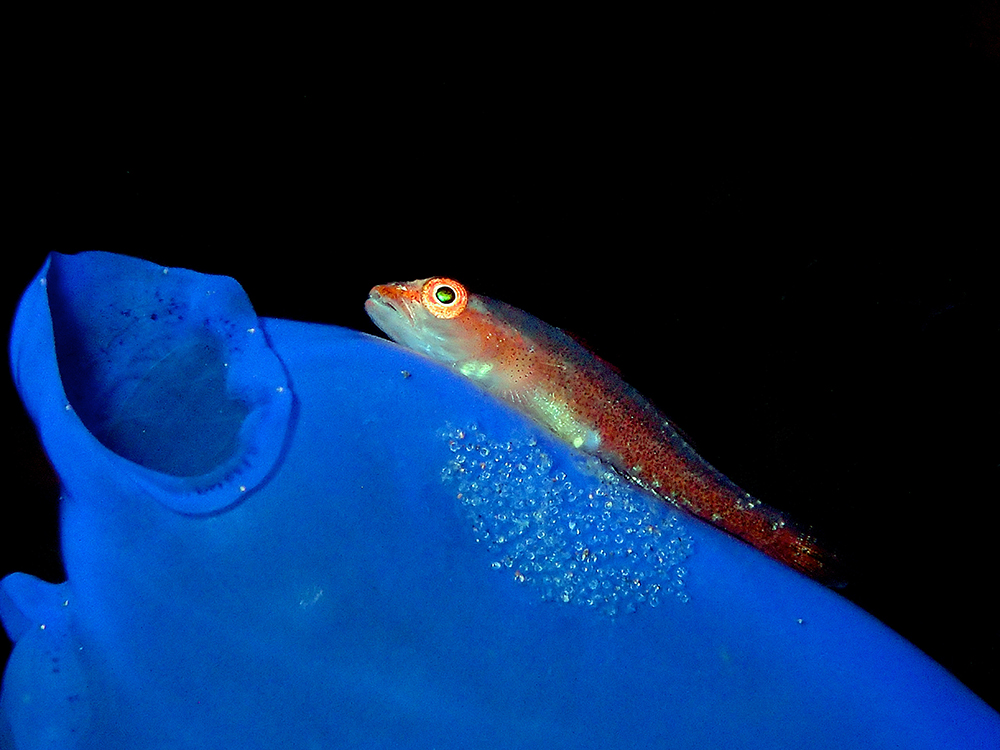 The winning image
I started diving in 2001. Not long after, I started to take photos with my first underwater camera – an analogue camera. Later on I changed to a digital compact camera. With getting more underwater photo experience I discovered the macro world for me. Now I take two different kind of photos:
First of all documentation photos from nudibranchs - photos from above and all sites in order to define the nudi. I try to find out the Latin names and write down, where and when I found what kind. It's always a great thing for me to find a new nudi, which I haven't seen before or one which is not even in the field guides.
The other kind of photos are the "nice" ones, such as the winning photo. During my dives I look for interesting small things. I try to take a photo from a good position such that I can achieve a shot which shows the object in its full beauty. Mostly I can get this with a front shot at eye level. I don't use a lot of technique. For the winning photo I used a compact camera without an external flash. Besides this camera I also use an SLR (Canon EOS 550), a macro objective and one external flash.
I'm not a fan of using a lot of Photoshop and such programs. For me a photo should be nice right from the beginning without a lot of "computer help". Of course, sometimes I darken the background or do some small corrections, but in the end I don't want my photo to look completely different than when I took it.
From the winning money I bought a new dry suite for a trip to Greenland, which we are planning for 2019. I want to discover a new underwater world and see the ice blocks and I hope to take some great photos, maybe I can take part with one of the shots in the World Shootout 2019… We will see.